Press Release: New Truenemy Single "Santa Claus Is Back In Town" available December 23, 2022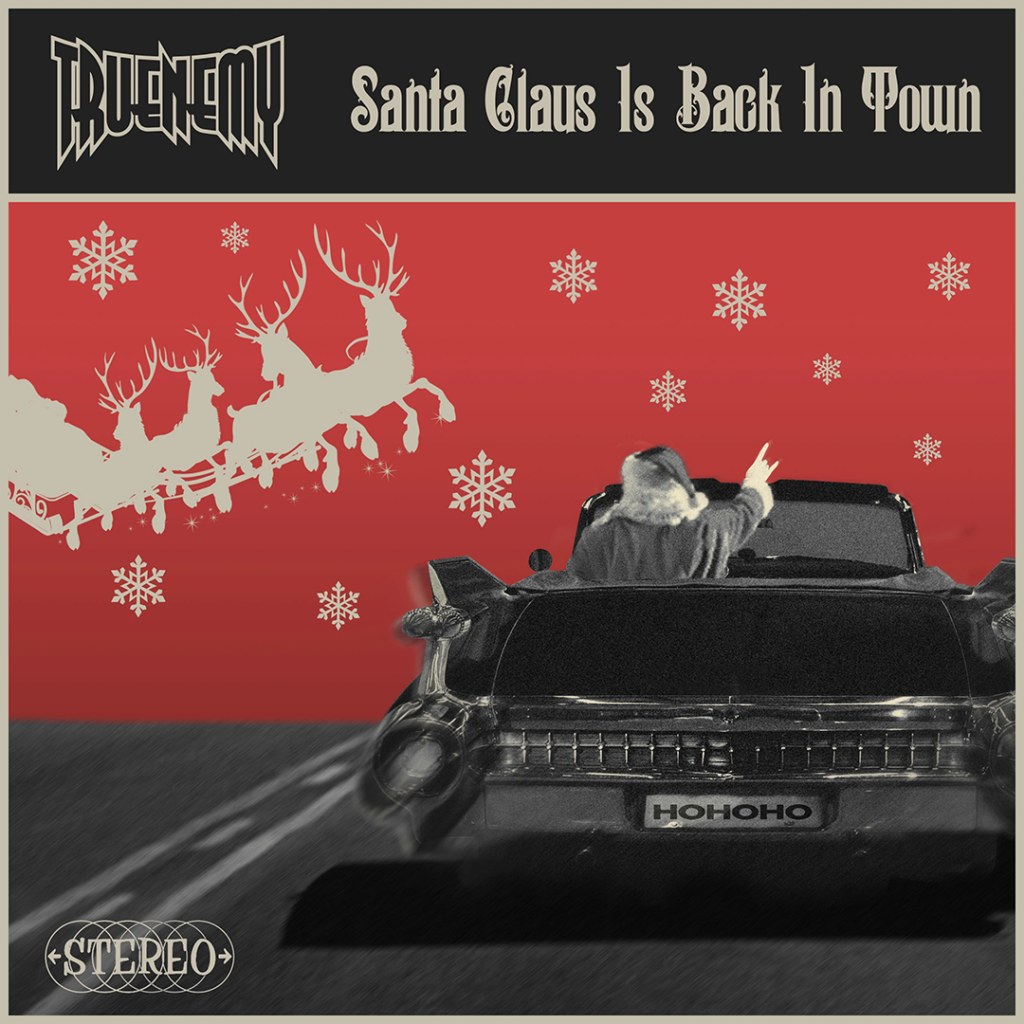 For Immediate Release | December 21, 2022
LOS ANGELES, CA. – Truenemy, the brainchild of multi-instrumentalist and songwriter Paul Vuocolo out of Detroit, Michigan, is back with his own metal rendition of Elvis Presley's version of "Santa Claus is Back in Town" out December 23, 2022.
Some of Truenemy's influences include Metallica, Megadeth and Anthrax which can definitely be heard in this mix with heavy hitting guitars and edgy riffing. However, Vuocolo has managed to stay true to the original's bluesy melody and swingin' groove.
Truenemy says, "I'm a lifelong Elvis fan and with the release of Baz Luhrmann's "Elvis" movie earlier this year, I got the itch to cover an Elvis song. Couple that with my long standing desire to cover a Christmas song and now two of my biggest musical goals have been achieved."
Vuocolo would like fans of all musical genres to get so much enjoyment from listening to the Truenemy version of the song that they'll want to make it a part of their Christmas music playlists for many years to come.
"Santa Claus is Back in Town" was produced by Super-Producer/Engineer Chuck Alkazian (Pop Evil, Soundgarden, Tantric) at legendary Pearl Sound Studios (Asking Alexandria, Eminem, Filter).
"We think Elvis would be overjoyed with this ruckus version that's dripping with cool."