Press Release: New Truenemy Single "Midnight Train" available December 18, 2020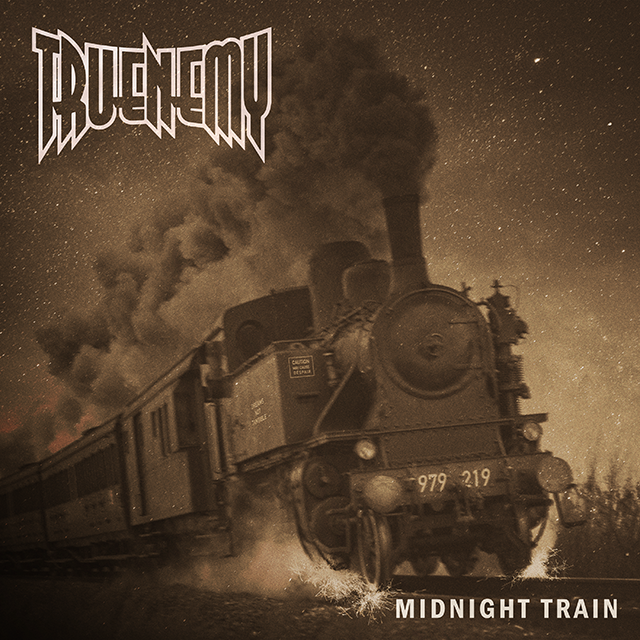 FOR IMMEDIATE RELEASE | December 11, 2020
LOS ANGELES, CA. – Truenemy, the hard rock / metal project from Southeast, Michigan, has a new single, "Midnight Train", coming your way on December 18, 2020. Truenemy is back in the music world after a decade spanning hiatus and ready to take you out of reality with their heavy guitar riffs, catchy melodies, and strong vocals.
Truenemy is the mastermind of Paul Vuocolo (vocals/guitar) who wrote and recorded Midnight Train back in the 2000's. COVID-19 stay-at-home orders afforded Vuocolo the opportunity to deep dive and resurrect the tracks for remixing and the official release that the song has always deserved.
Vuocolo says, "Midnight Train has always been one of my favorite songs and was the show opener for the live incarnation of Truenemy back in the day. It is a hard driving, melodic and visual journey in which the protagonist is a dream chaser on a quest to find true love. This person has become obsessed with the dream-chasing process and invites the listener to "Ride the Midnight Train!" with conviction and bravado."
In a tribute to the film that inspired the song's lyrical content, Vuocolo is excited that the official release of Midnight Train coincides with the 40th anniversary release year of the film, "Somewhere in Time", of which he has always been a fan.
Originally recorded by Paul Vuocolo. Re-produced and remixed by super producer Chuck Alkazian (Pop Evil, Soundgarden, Tantric) at Pearl Sound Studios in Canton, Michigan.
"A heavy, heavy train comin' your way in this one! Get ready!"
"A metal music journey! What a story told! So awesome!"
"We love the grit and power that Truenemy has delivered with their timeless single, 'Midnight Train'."